Research, Restore, Reinvigorate, Recycle, Renew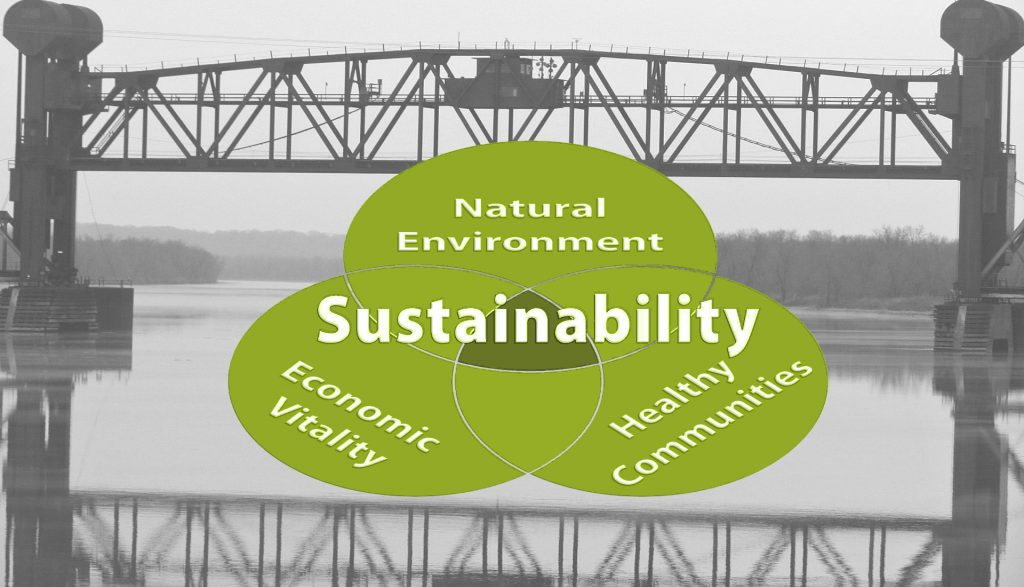 Sustainable Solutions Create Opportunities
Mud is a growing problem for the Illinois River that connects the Great Lakes to the Mississippi River. Especially in the La Grange Pool that collects more farm run-off than any other segment of the river.
There is enormous benefit in improved management of sediment and the development of beneficial uses of the mud.
Ecological benefits such as the preservation and reclamation of backwater habitat otherwise lost due to sedimentation.
Local economic opportunity was lost when recreational use of the natural resources of Muscooten Bay was filled in with farm runoff.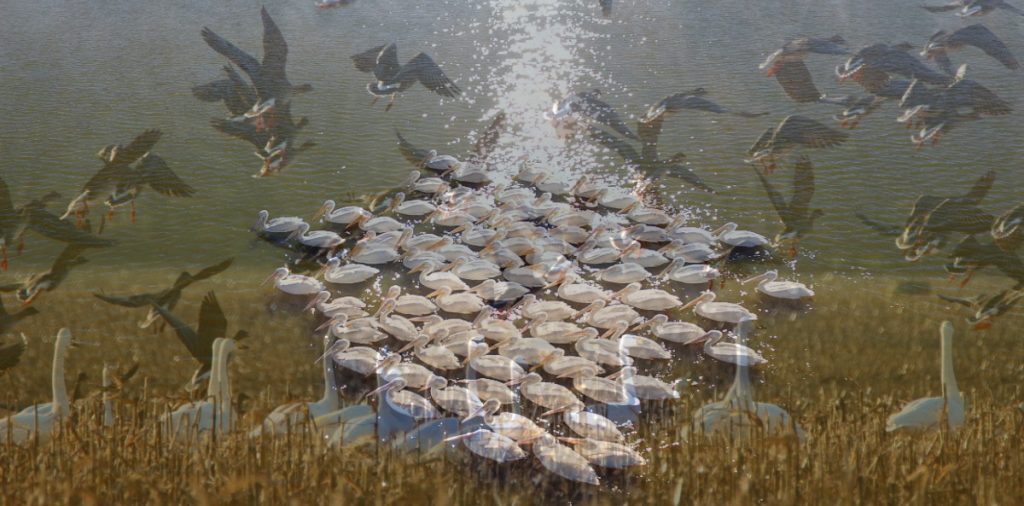 Reclaiming a Healthy Habitat
Developing beneficial uses of Muscooten Mud helps reclaim valuable natural resources and backwater habitat of the Sangamon's delta. It provides a place to put the mud back to use.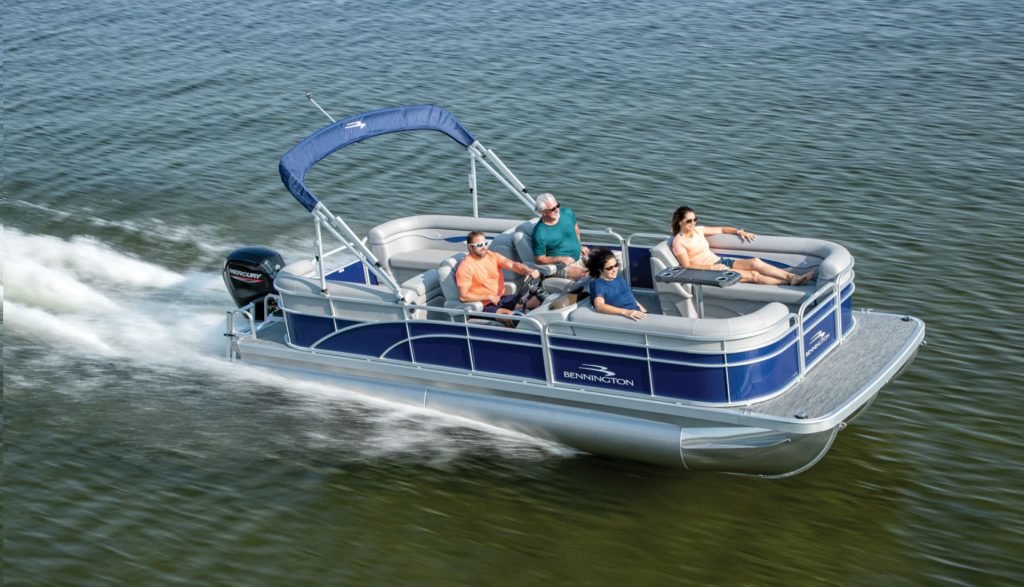 Reinvigorating Tourism and Recreation
Just returning access to the river at Beardstown Harbor at the confluence of Muscooten Bay reinvigorates the regional economy and connects the river communities in the LaGrange Pool. The many IRBBA boat clubs up and down the river and the loopers using the Illinois waterways bemoan the lack of services below the Peoria dam. Local fishermen and pleasure boaters have little access to the river in Beardstown. As sediment management and beneficial uses grow so will the opportunities that natural resources create. Muscooten Bay is part of the Sanganois and an important building block of the Illinois National Waterways system.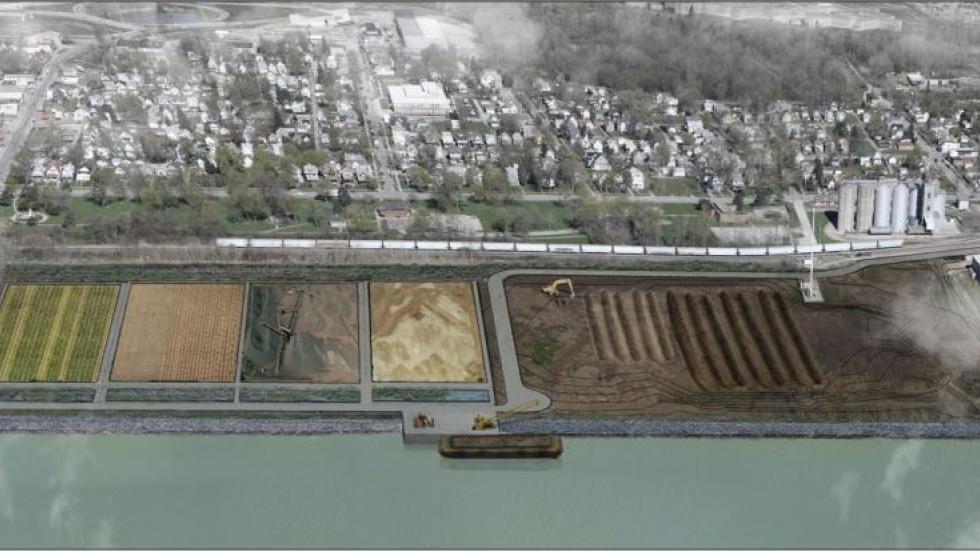 Muscooten Bay Dredged Material Logistics Center?
The Toledo-Lucas County Port Authority received a $2.5 million grant to design and construct the Great Lakes Dredged Material Center for Innovation at the
Riverside CDF in north Toledo.
Why not the port city of Beardstown?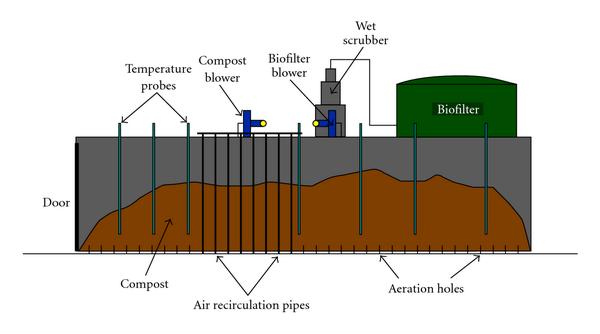 In-Vessel Composting and Renewable Energy
In-vessel composting means that the process takes place within an enclosed environment. The process is much hotter which kills off pathogenic bacteria and weeds.
Reduces the volume of organic waste going to landfills.
Reduces odor and vermin attraction
Compost is slow-release and will not leach out.
Compost conserves water
Reduces greenhouse emissions
Compost has nutritional value and has a ready market.
Provides additional recycling credits.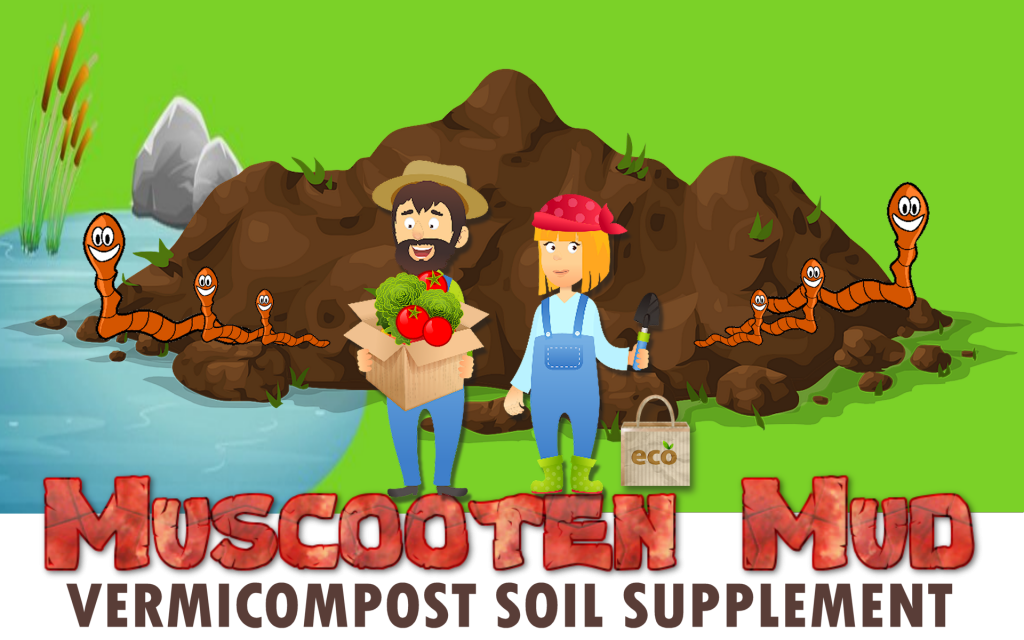 Vermicompost Soil Supplement
Vermicompost is the product of the decomposition process using various species of worms, usually red wigglers, white worms, and other earthworms, to create a mixture of decomposing vegetable or food waste, bedding materials, and vermicast. A superior product, worm castings, is being produced at some sites and is sold in bulk for anywhere between $36 and $100 per cubic yard. Worm castings are also bagged and sold to retail outlets where prices of $1.00 per pound ($2000 per ton) have been reported.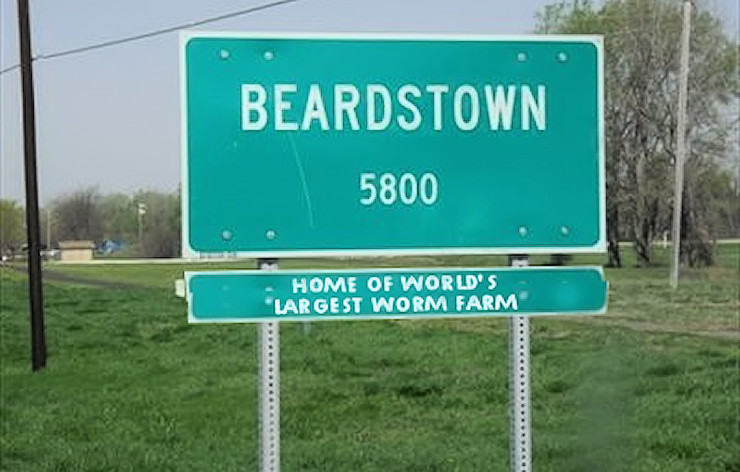 Sell sizzle not steak.
The Muscooten Mud Farm and the World's Largest Worm Farm create a buzz for increasing awareness of marketable beneficial uses of silt and farm runoff and serves as a door opener to other opportunities. Proceeds from the Muscooten Mud Farm compost and worm farm go the Beardstown Harbor for operations and management expenses. It encourages more community involvement.