Mud Supply
Don't send anything downstream of you that you wouldn't want someone upstream to send to you.

Golden Rule of the River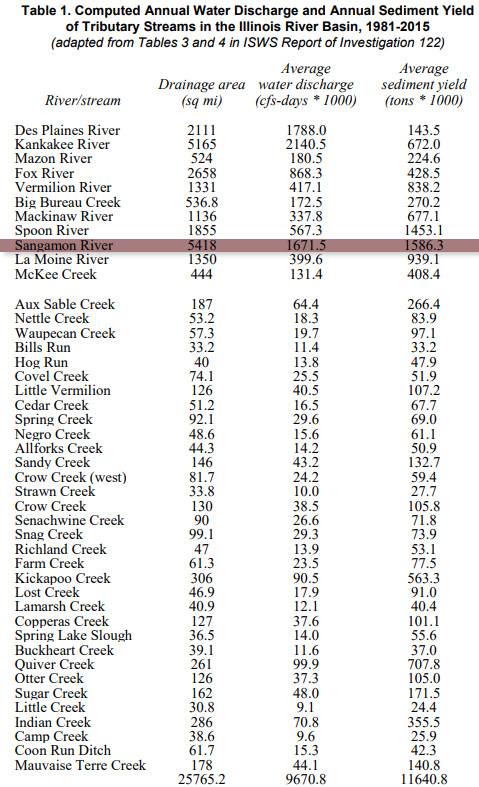 Plenty of Muscooten Mud and More!
The Sangamon River is the largest source of sediment of all watersheds draining into the Illinois River. The sediment already resting in Muscooten Bay is far more than an ample supply of mud to fertilize and supplement many yards and fields, cap many coal ash ponds and landfills, and restore the river community's' access to its natural resources.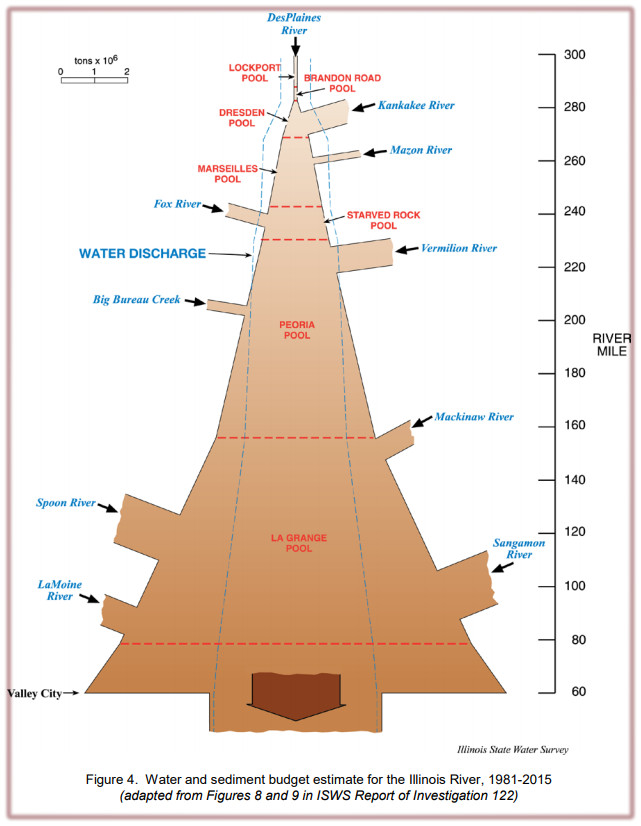 Research and Development Should Start Here. Start Now.
The LaGrange Pool is the Fort Knox of sediment deposited by the tributary watersheds. The Sangamon, Mackinaw, Spoon, and La Moine Rivers are the four largest sediment contributors in the Illinois River Basin. Almost half of the river's annual sediment yield is deposited into the LaGrange Pool. Muscooten Bay, now almost filled, holds too much of that cumulative yield.
Sediment management, as well as its removal for beneficial use, are vital to the long-term ecological and economical sustainability of the Illinois River watershed and its communities.